Buying a
didgeridoo
at Didgeridoo Breath is easy... and fun!
We have the
largest range of didgeridoos on the planet
Hand crafted from
100% Australian Eucalyptus
Didgeridoos that look, play and sound great!
Scroll down to see our complete range of Didgeridoos
Don't just take our word for it, we've sold thousands of Didgeridoos to both the
first time buyers & didgeridoo beginners
right through to
professional musicians:
"Hello didgeridoo breath team. I ordered my first didgeridoo 1 week ago and I am very impressed. The packaging was great and when I opened the box I was speechless. I just wanted to say thanks for a quality didgeridoo."
-Daniel from the US
Read more customer comments, testimonials & feedback on our
Didgeridoo Breath Testimonials Page
Take a look inside...
New to the Store? Click play on the video below to take a tour of the shop with Sanshi.
Didgeridoo Buyers Guide
Not sure what to look for or where to start when it comes to buying a didgeridoo?
Take a look at our online buyers guide where Benni guides you through all the different choices and steps for buying your first, second and even third didgeridoo.
Click here for the full Didgeridoo Buyers Guide
Didgeridoo Basics: What is a Didgeridoo?
Not familiar with the didgeridoo?
Click play on the video below from our Didgeridoo Dojo online learning portal where Sanshi explains some of the Didgeridoo Playing Basics, Didge History and demonstrates how a Didgeridoo is played.
Didgeridoo Lessons and Starter Packs
If you're just learning to play or a beginner and not sure which didgeridoo to buy then check out our
Didgeridoo Starter Packs
, perfect for learning to play the didgeridoo.
Once your new didgeridoo arrives make sure you sign up for the free 30-day learning the didgeridoo course at
DidgeridooDojo.com
Questions before you buy?
Enjoy shopping for your new didgeridoo and please,
if you have any questions before buying
, email us at
info@didgeridoobreath.com
or fill out the enquiry form on our
Contact Us page.
Worldwide Shipping and Shipping Info
YES... we ship to EVERY country in the world! YES..Worldwide Shipping!

FREE SHIPPING Within Australia

Worldwide only $59 AUD for small and medium Didgeridoos, 3 - 5 workings days

Worldwide only $99 AUD for Large Didgeridoos(>= 120cm), 3 - 5 workings days

For detailed information on shipping, please read our Didgeridoo Shipping FAQ
Are you a beginner or want to learn to play the didgeridoo? Not sure which didgeridoo to buy?
Try our didgeridoo starter packs!
Hand-selected, easy to play, great sounding didgeridoos. Click here to choose yours.Alternatively, spendd some time going through our Didgeridoo Buying Guide. The first video in the series is below to get you started.




About our Australian didgeridoos
Didgeridoo Breath proudly offers you the worlds largest range of Australian Eucalyptus Didgeridoos for sale from the worlds most recognised and reputable Didgeridoo craftsmen. You have come to the right place to buy an authentic Australian Eucalyptus Didgeridoo or Yidaki.

You can find beautifully crafted didges by talented craftsmen. You can also choose from a wide selection of hand-painted & natural finish didgeridoos.
"Hey guys, thanks for the swift delivery of my new Earl Clements didge. Arrived safe and sound. Was pleasantly shocked when I unwrapped it as it well and truly exceeded all my expectations. WHAT A DIDGE!! Beautiful!

Thanks once again. Your customer service is exceptional and it is always a pleasure dealing with you guys. Will visit again shortly. Didge up!!
-Adam, Australia
Click here to read more customer comments
Our online didgeridoo store offers you the best range of termite eaten Eucalyptus didges for sale. Buying a didgeridoo has never been easier. Enjoy exploring our online shop and happy shopping!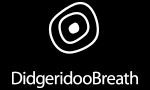 Didgeridoo Breath
Bibra Lake 6163
Western Australia
Phone: +614-88-007-485
View on Google Maps
Frequently Asked Questions
Where do you ship to?
We ship worldwide! To calculate shipping costs, add your items to the cart and enter your shipping address and the system will calculate shipping for you.
How do I learn to play the didgeridoo?
We have a number of different ways you can learn the didgeridoo. Didgeridoo Dojo our online didgeridoo learning portal is like having your own personal didgeridoo teacher available 24/7! We also offer MP3 audio lessons and if you're in Perth, we offer in person lessons too.
I'm a beginner, which didgeridoo should I buy?
Good question! If you're starting from scratch one of our Didgeridoo Starter Packs is a good place to start. You get a good quality beginner didgeridoo, a quality didgeridoo bag and access to our online lessons at a price that won't break the bank. In our didgeridoo buyers guide Ben explains more about buying your first didgeridoo.
How much does a didgeridoo cost?
Cost varies wildly between each different didgeridoo with low end didgeridoos starting from less than $100 with high end and professional didgeridoos up to several thousand dollars. Some of the factors that influence price are the effort put into the instrument by the maker, the sound quality and artwork. Bennie has a video in our didgeridoo buyers guide that explains pricing in more detail.